Have you ever walked into Sephora or Ulta and walked straight back out empty handed because you simply don't know what to buy? Or you head to the department store and the lady at the beauty counter matched your skin "perfect" in store and then you go outside only to find you have an orange face? Well, you are not alone. It's time to abandon overwhelm once and for all and walk confidently into stores to create your perfect makeup bag.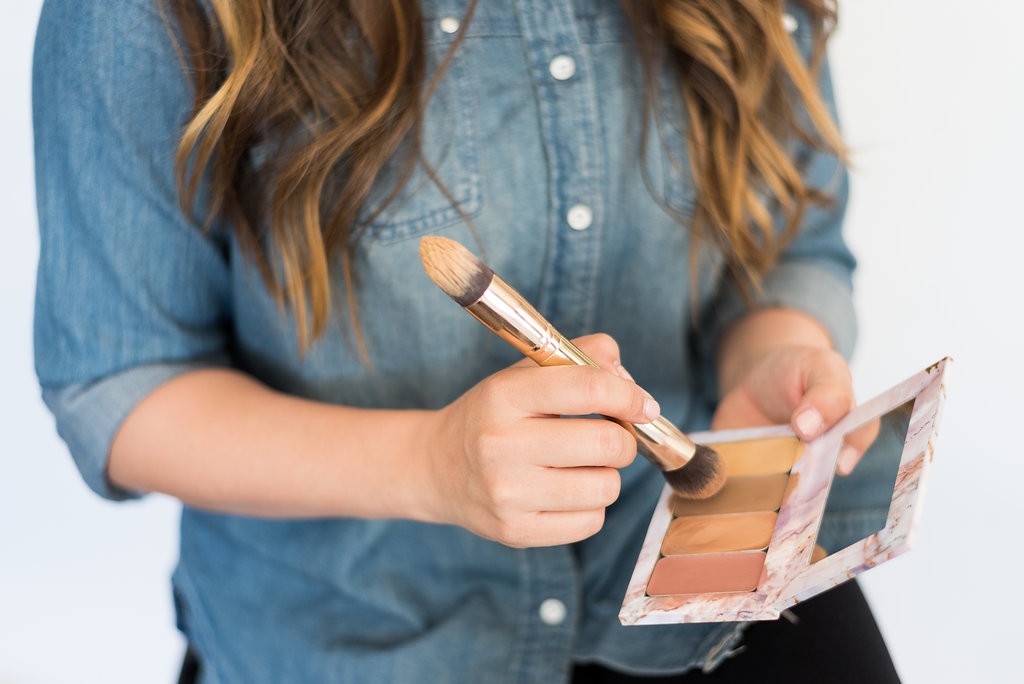 After 13+ years in the beauty industry, I realized I was getting asked the same questions over and over again. No one knew what to buy and the market is completely oversaturated with too many brands claiming to be the best. But how do you know what you are buying is actually the best? Or that you are buying something that will work with your skin? The truth is, you don't. Unless you spend over a decade investing in make up and finding products that work like I have done.
For years and years I have not only done hair and make up for events, but I have guided many women in a direction of product selections to help them feel more put together, have more self confidence and feel less overwhelmed by all the beauty products that are out on the market.

I want this guide to be a tool of empowerment for you. A resource that you can read through and trust that I have already done the work for you by researching, buying product and testing them out to see what has worked and been successful for all types of faces.

This book is for my fellow moms. Those ones who rock the top knot and yoga pants day in and day out. Let me tell you something - wash your face, put some make up on it and throw some cute clothes on. You will feel THAT much better. This book is for my fellow lady entrepreneurs. Walk into your meetings more confident with a face that matches your drive. This book is for my ladies who just don't know the first thing about concealer or where it goes. Take this book and feel empowered to invest in yourself.
What does The Beauty Guide include?
Product Recommendations for all make up categories (Foundation, Concealer, Bronzer, Blush, etc)
Product Application Tips+ Tricks
Corrections to Common Mistakes
Eyebrow Shaping 101
How to choose your Make Up Brushes
Foundation Brush Comparison
Beauty Blender 101
Product Application Order
and more!