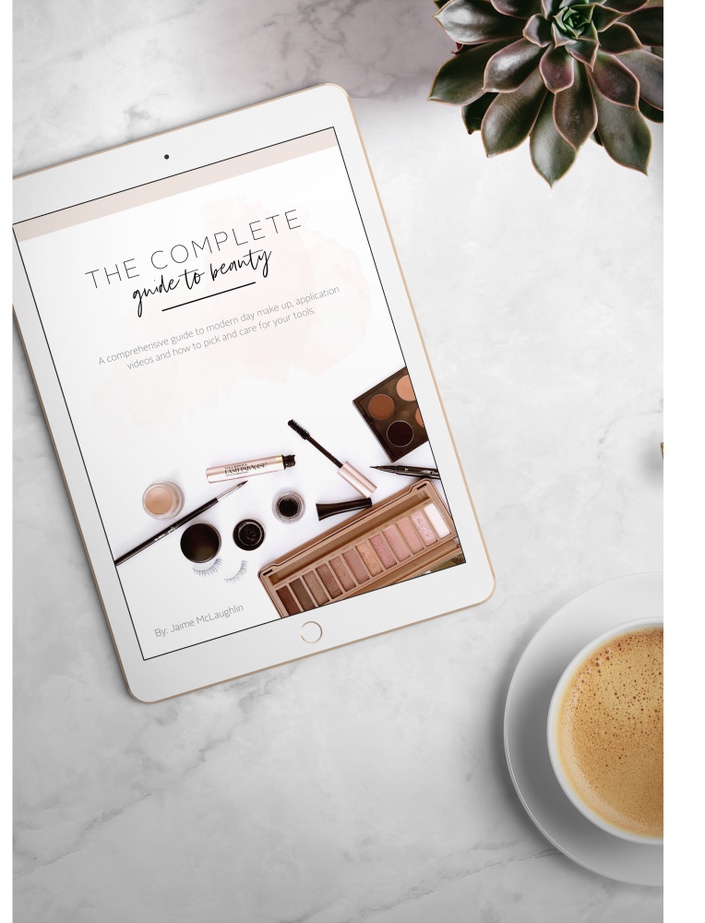 Master Your Hair + Makeup Routine
The Ultimate Beauty Guide for the Every Day Woman
A one of a kind, comprehensive beauty course created by a 14 Hair + make up artist veteran. The content is straightforward, exclusive and not paid for by sponsorships. Each beauty recommendation is a genuine recommendation from actual trial + error, used on real life women clients and paid for just like you would pay for it. With your hard earned money.
The most straightforward guide to modern day hair + makeup application, how to choose your products and the tools to go with them.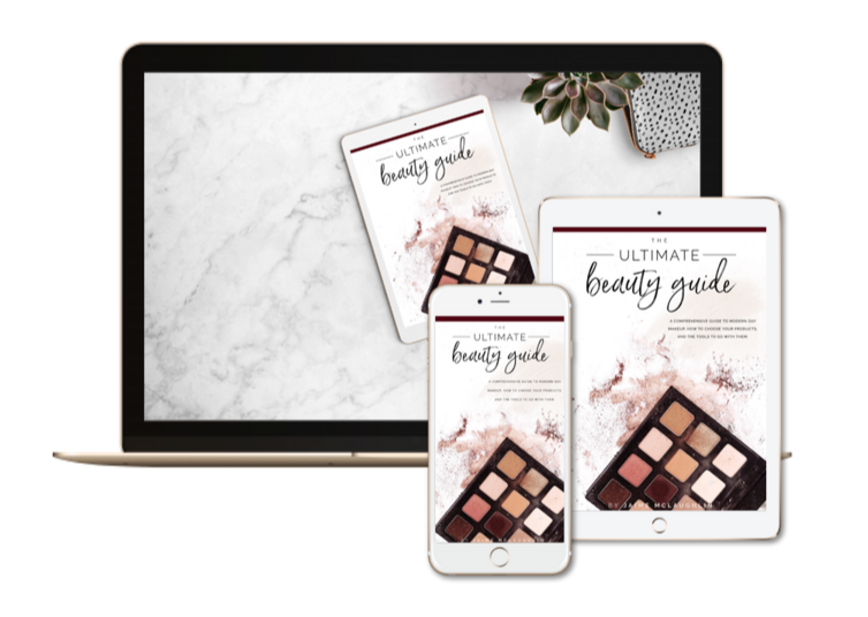 A PDF + Video course for the everyday mama and woman.
This course includes 5 ebooks plus 33+ videos for each category. (Foundation, concealer, contour, bronzer etc. how to quick clean and deep clean your brushes, saturating and caring for your beauty blender etc.) with bonus features including taking your "day makeup look" to a nighttime look perfect for date night or an evening away with friends.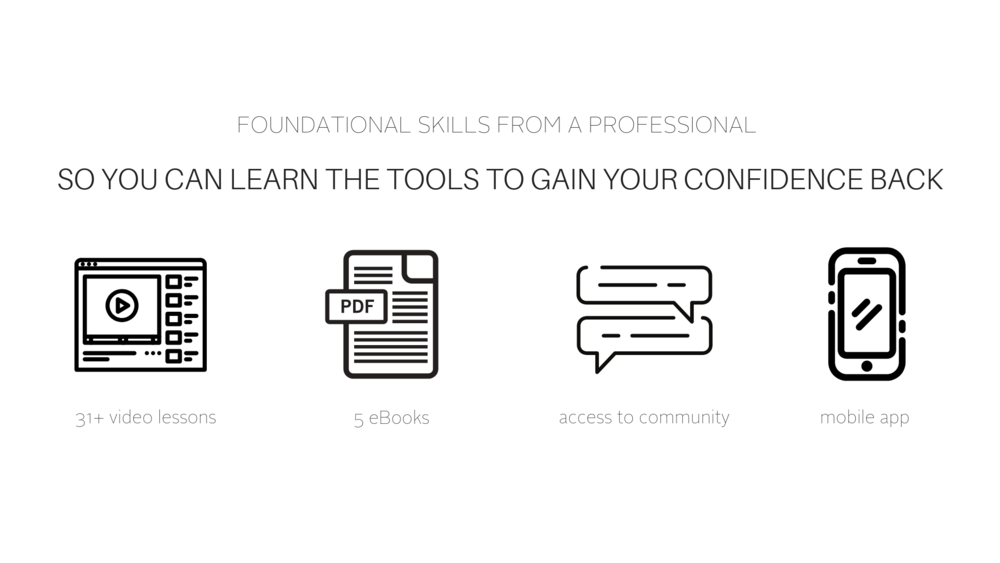 WHAT'S INCLUDED?
5 eBooks + Dozens of Videos covering...
Product recommendations for ALL categories of makeup
Product application for each category of makeup
A foundation brush comparison (why it matters which one you use)
What makeup brushes to use and how to care for them
How to use a beauty blender and how to care for it
How to shape your eyebrows
How to apply false lashes
How to take your look from day to night
What order you should apply your products (it really does matter)
Hair products + tools
How to Blow dry your hair at home
How to apply all hair products
How to curl your hair so it lasts
Everyday curls for your hair (beach waves)
Plus a massive bonus section containing audio clips, video clips, live trainings and access to our private facebook group where there is a community of over 1,000 women all chatting, sharing info and having fun together! The Facebook group includes direct access to me, bonus content, LIVE Q+A's and extended product highlights.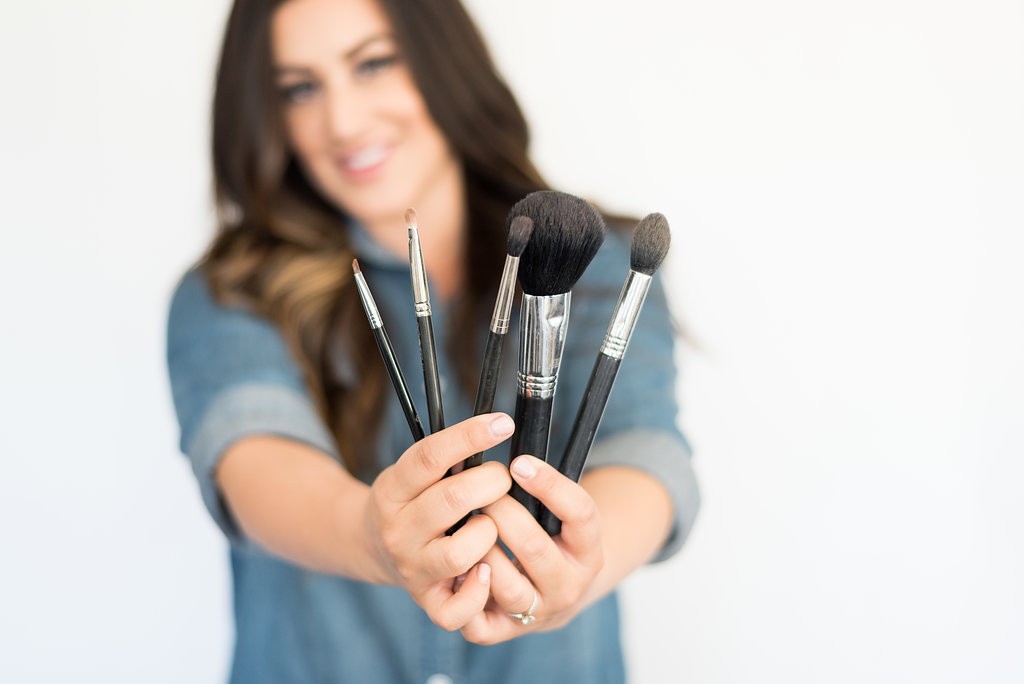 Have you ever walked into Sephora or Ulta and walked straight back out empty handed because you simply don't know what to buy? Or you head to the department store and the lady at the beauty counter matched your skin "perfect" in store and then you go outside only to find you have an orange face? Or jumped onto YouTube only to find overwhelming tutorials with too many products for everyday wear? Well, you are not alone.
After 14+ years as a professional hair and makeup artist, I realized I was getting asked the same questions over and over again. No one knew what to buy and the market is completely oversaturated with too many brands claiming to be the best.
How do you know what you are buying is actually the best? Or that you are buying something that will work with your skin?
The truth is, you don't. Unless you spend over a decade investing in make up and finding products that work like I have done.
For years and years I have not only done hair and makeup for events, but I have guided many women in a direction of product selections to help them feel more put together, have more self confidence and feel less overwhelmed by all the beauty products that are out on the market.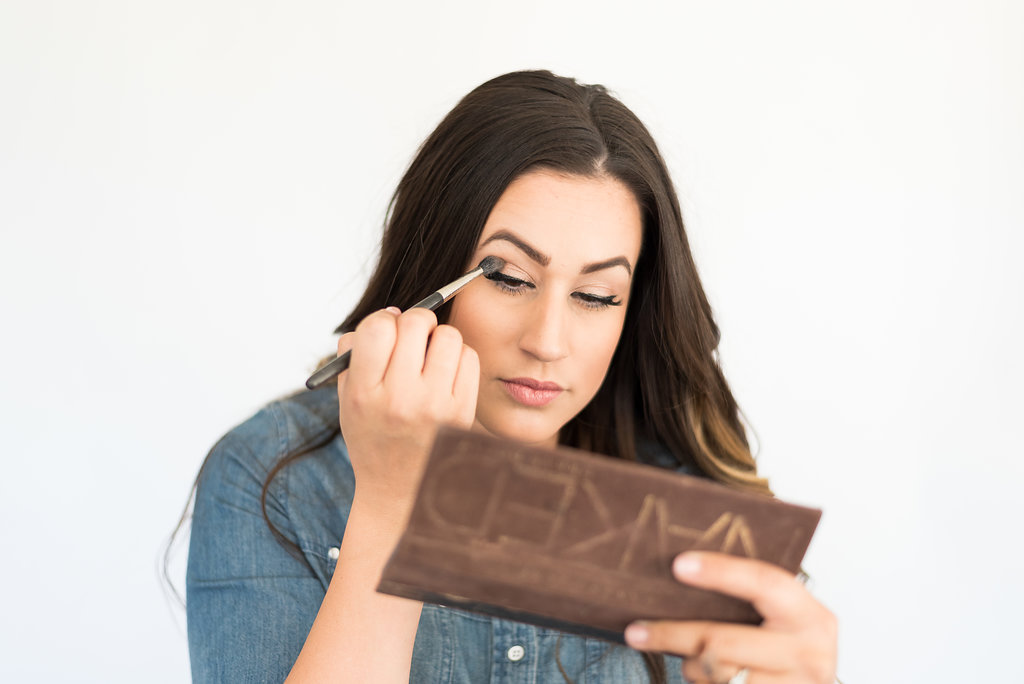 As a makeup artist, my job was making people beautiful for one special day, one special shoot, one commercial, one party, one something. The one thing that I consistently loved was seeing my clients transformation. Not only how they looked but how they acted. It didn't matter if they were a mom getting ready for a photo shoot or a model getting ready for a commercial. They walked in usually a little sleepy and a lot of times embarrassed at their bare face and undone hair. But once I was done and they got a glimpse of their hair and makeup - wowza, did they change. They instantly stood taller, they smiled more, they were more confident, they spoke more, they generally took like 900 selfies and then they asked me how the heck I made that magic happen. While it made me so happy that my clients loved my work, it made me slightly sad that they didn't feel this empowered to feel this way every single day.
I want these guides to be tools of empowerment for you. Resources that you can read through, watch and trust that I have already done the work for you by researching, buying product and testing them out to see what has worked and been successful for all types of faces. These books + videos are like having a personal make up artist shopping for the very best products that actually work and showing you how to use them.
FIND OUT WHAT OTHER MAMA'S ARE SAYING ABOUT OUR COURSE!
"Jaime's Beauty Guide is jam packed with amazing tutorials, product recommendations and tips. The guide itself is laid out beautifully with full color photos and the price is right for all of the information she provides! No where else have I found a guide with so much written information coupled with video tutorials. I love that I can go back to the videos to review the applications if I need to. I've spent so much money on in-store makeovers but never felt the value that I have with Jamie's program. I am so impressed with the content, the organization and the creator. Thank you, Jaime!"
"This is an amazing guide. I feel like I finally found a non biased beauty guru who is giving me real, solid information. I didn't have a mother who taught me anything about beauty so I've never been skilled in that area and as a mom of 2 it's even harder to take the time to figure it all out. Now I have a guide that I can easily go through and read or watch a video about whatever beauty area I'm trying to figure out and it has taken a stressful task of trying to figure it out out of my day." - Leah
"My whole life I have wanted a professional to walk me through my makeup routine - every step with actual recommendations to all brands of makeups- not brands they're selling at the counter for commission. Jamie has done this! For each step in the makeup process, she recommends 2-4 brands with a little review about each one. Her course is fantastic. I learned so much! She has detailed videos to applying makeup. I can't wait to go to Sephora and get some samples!" -Rebecca
Course Curriculum
Welcome! Start Here!
Available in days
days after you enroll
Master Your Skincare
Available in days
days after you enroll
The Everyday 5 Min Face Mini Course
Available in days
days after you enroll
This book is a collection of knowledge gathered by Jaime's personal experience in the beauty industry. These are products that she recommends, that she has used personally on herself and on clients and products that she has not been paid to advertise. None of these companies have contacted Jaime to advertise these products. Some of the links included in this E-Book, in videos and on the blog are affiliate links. Jaime does get a portion of the revenue generated from sales through that specific link in order to cover business costs and expenses. There is no guarantee that all of these products will work for every single person. There is no guarantee that these products will work for you as Jaime claims they have worked for her or her clients. There is no guarantee that any person will or won't get a reaction from any of these products. Jaime does not and will not accept any liability for any issues that arise from using any of these products. All products + application techniques are to be used at your own risk.
No part of this eBook may be reproduced or transmitted in any form or by any means, electronic or mechanical, including printing for the intent of sharing it with those who have not purchased the eBook themselves, photocopying, recording or by any information storage and retrieval system, without written permission from the author. The information provided within this eBook is for general informational purposes only. While we try to keep the information up-to-date and correct, there are no representations or warranties, express or implied, about the completeness, accuracy, reliability, suitability or availability with respect to the information, products, services, or related graphics contained in this eBook for any purpose. Any use of this information is at your own risk.

Your Instructor